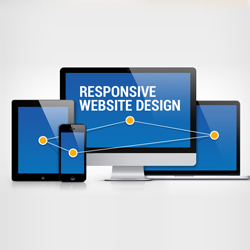 Responsive web design is not a program or a JavaScript.Responsive web design (RWD) is an approach that makes your web page looks good on all devices like desktops, tablets, and phones or anything in between. It means that desktop web pages are allowed to be viewed in response to the size of the screen or web browser and it gives the same support to different devices for a single website.Responsive Web Design is uses only CSS and HTML to resize, hide, shrink, enlarge, or move the content to make it look good on any screen
WEB-FEB Program is a state-of-the-art Web developing company in the field of responsive web designing in Bangalore. We know the web designing and how to design responsive websites in an effective way. You are at the perfect place to build your website in the way you expected it to be.
They are more effective in growing your business than the conventional websites. We had discovered their capacity before and have been designing mobile responsive websites in Bangalore to make them mobile friendly.
There are three components to create Responsive web design
Fluid Grid
Fluid Media
Media Queries
Advantages:
Adopting responsive design, takes less time than creating a separate standalone site.
You don't need a separate mobile URL; it gives one to manage the site.
Anyone can use the same content on any device having one responsive site and no matter what the screen size is, it looks good.
Responsive web design allows your site move and bends and fit into the frame provided instead of shrinking text and images to fit to the screen and maintaining their original structure. It gives better user experience.
Responsive website will increase the number of customers and money.