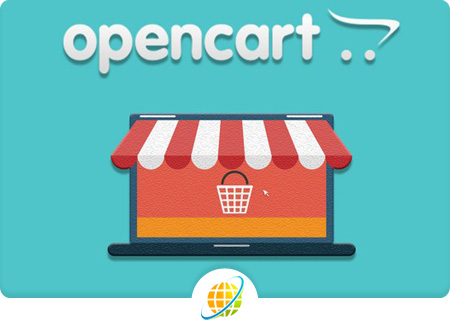 OpenCart is an open-source, PHP-based ecommerce solution for online merchants. Open-source ecommerce shopping carts offer many advantages for small businesses. Open-source solutions can be developed to fit the needs of the client. They contain a nice combination of features at a minimal cost. And, though the support options may be more limited than proprietary or hosted platforms, open-source standalone solutions often have large communities of developers and partners to assist new merchants.
What is a Cart?
E-commerce is the latest mantra for selling your products/services across the globe. With the availability of online payment gateway, online integration with shipping companies like UPS etc., inventory management, online support, global reach, setting up an ecommerce website is the most convenient and most cost effective way of buying/selling products/services.
What you get.
We will use the Open Cart framework to set-up and build your website, using the standard code we will implement this and add all the required modules to give the functionality required for your website. We will then test the functionality and present the site ready for you to add your content.
Advantages and features of Open Cart E-Commerce Solution:
· Open Cart is open source ecommerce platforms, neither limit users.
· Open Cart is popular and have huge developer communities for support.
· Open Cart is developed by using PHP.
· Open Cart is global ecommerce platforms supporting multiple languages and most currencies.
· Open Cart is resource rich with add on products and plug-ins.
At Webfeb program in Bangalore We have dedicated and experienced professionals where they work hard to meet the requirements of the client. Our team provided service to the clients in each and every part of India and across the world. The Open Cart E-Commerce Solution developments that are developed by us are flexible and we ensure stability in maintenance and management of web content, enterprise content and e commerce services.