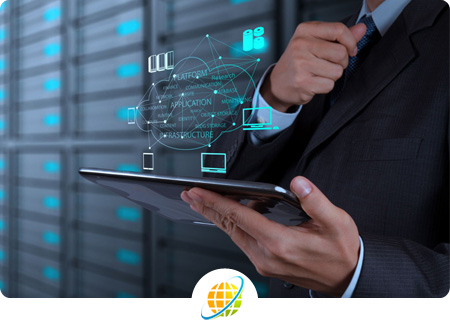 A Web-based application is a software program that could be accessed over a network using HTTP rather than existing on a local machine. The web-based application is downloaded from the web each time it runs. Hence could be referred as browser –based apps that run within the user's Web browser. Hence the name Web-based application.
Web Based applications could be:
Browser-based:  These applications run within the Web browser. Scripts and codes are written using HTML, CSS, JavaScript is embedded within the Web page is downloaded from a Website. The advantageous part of this is it could run on any machine, be it a Windows PC, MAC or Linux or even Ubuntu, irrespective of the environment, because at the end of the day all Web browsers must render HTML, CSS and execute JavaScript in the same manner. To add furthermore, server side interaction is done mainly to access databases and other networks. The data could be stored on a local machine or the Web space itself or both.
Client based:   Web applications may also run without the browser. With a client program being either installed on a local disk or downloaded every session interacts with the server on the Web using standard Web Protocols. Even here the data could be stored either locally or on the web space itself.
Mobile web App:  Enormous number of mobile apps uses the Web for additional information.
WEB FEB has a team core expertise and years of experience having built many Web-based applications. WEB FEB offers Web-based application at cheapest rate for small scale industries and startups, with a vision to help these startups stand tall in the market soon. These Web-based application built by professionals are of high quality yet at affordable rates for end users. We are regarded as one of the Web-based application developing company in Bangalore.
WEB FEB offers following Web-based applications
Supply Chain Management
CRM Applications
Hospital Management System
Inventory System Development
Human Resource Management
Accounting Software
School ERP Systems
ERP Software Development
PHP Based Software
Java Based Software