Best Web development & Mobile apps development company in Bangalore
Why WEB FEB Program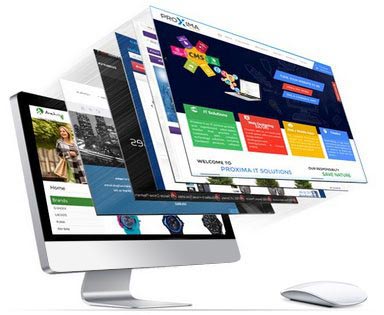 LOWEST COST WEB DESIGNING & WEB DEVELOPMENT IN BANGALORE, INDIA
Are you looking for the websites at cheapest cost? WEB FEB is right there for you. We offer you Website designing in Bangalore at affordable rates which is the lowest cost (in Bangalore, India) you could ever imagine, breaking out the market ensuring small scale entrepreneurs are also out there in digital world competing against the giants.
Be it website designing in Bangalore and web development, logo designing, brochure designing, web hosting, domain purchase, WEB FEB is a stage, all set for you.
WEB FEB Program Web development & Mobile apps development services are more than low rates to go for:
Best Quality and Creativity. Affordable cost – Cheapest you could ever get.
Technically Highly professional website design and web development team.
Interact with experienced professional Web developers and Mobile apps developers.
Project completion time as swift as an arrow and Best Website Designing company in Bangalore
Recent Projects
Recent Posts
To build a Business, Visitors play an important role. Similarly, we are talking about: How to increase visitors to your website. Listing out few points which would come in handy: Content Writing: Good content
Read More...
Client Testimonials
I am happy with your service. I will definitely refer my friends for building their business website and I also want to continue my business relationship with your organization.
BRV Kumar
Managing Director,
Build Bangalore

First of all I thank to NS Web and team. Particularly Mr. Nanjegowda. Really you guys are amazing.What exactly I expected from you, that you did beyond my expectation. I am the very satisfactory Client.Also as I informed you earlier, I will introduce many clients to you people who are ready to work 24 /7 with Honesty, Satisfactory.
Aravind Banakar
Managing Director,
Case study Solutions(Mumbai)
Welcome to WEB FEB Program
The idea behind Web Feb is to design the best quality website for small scale industries as well as to the aspiring entrepreneurs.We are into Website Designing in Bangalore with Professional core team .Web Feb offers web designing in Bangalore.There is a saying "Seeing is believing" but at WEB FEB , we first believe in one's view and then see to that we work for it.
Web-Feb is bound to reach the small scale audiences who would want to e-promote their products at a cheaper cost portal without compromising in terms of Quality aspects. Website Designing has been take into in the next level by our well dedicated team. Furthermore it is a promise that we made to our self and to our clients to give the best quality solutions.