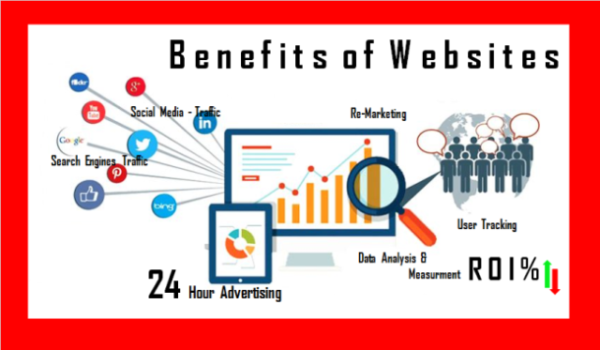 There are many benefits from websites for your business As a business owner who has built a successful business in large part thanks to blogging and content publication, I've seen firsthand the difference it can make in terms of search visibility, leads, and sales. I'm a huge advocate of investing heavily in a content publication strategy, and that strategy begins with the company blog.
Websites increases search engine traffic for your business
Web application development In terms of search engine rankings, I like to think of blogging as fishing. The more hooks you have in the water, the more likely you are to catch a fish. In the same way, as you add more content to your web-site more pages from your domain become indexed in search engines. This improves organic search visibility and increases website traffic.
Website supports humanizes your brand for your website
It supports your brand Blogging gives your business a way to touch on issues and concerns of interest to your prospects, while also sharing what you and your employees are passionate about. Your blog posts give you a unique opportunity to share your voice and personality, building up trust and increasing your brand's like ability quotient.
Website supports your social media initiatives
Main advantage of website is it' supports social media activity like face-book, twitter   it's difficult to maintain an active social media presence without access to unique, high-quality content. Sharing other people's content on social media is great, As you share your blog posts on social media, you increase traffic to your business website – a feat that would be much more difficult without highly-relevant, topical information such as that found in blog posts.
Website Builds authority in your industry
Website is used for you industry development and business development. web-site gives you a platform for sharing important industry-related information and insights for you business purpose. As you build up authority in your niche, this breeds trust and familiarity, keeping you top-of-mind when your prospects are ready to buy, and increasing conversion rates, which brings us to our next benefit.